IT'S TIME TO PUT TECHNOLOGY TO WORK FOR YOU
Your partner for IT management services
Give your business the opportunity to focus on its most critical elements – its sales and growth!
We empower our clients to fully harness the power of technology by implementing, managing, and providing robust, secure, and adaptable IT solutions.
We collaborate with enterprises of all scales, offering proactive management of IT infrastructure, straightforward technical support, and strategic solutions designed to help your growth in a secure and efficient manner. Should you aspire to seamlessly "run" your business, you will require IT systems that yield high performance while demanding minimal intervention from you and your team. Regrettably, it's not rare to witness IT providers resorting to short-term and incompatible solutions.
When you choose to partner with Logisek, you can anticipate a smooth, optimized, secure, and dependable support system that liberates you to concentrate on your core responsibilities.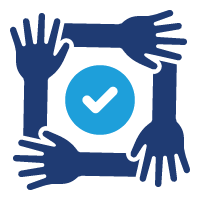 Personal service
Our accredited engineers are armed with essential knowledge and experience, but we understand that this alone doesn't suffice. We continually strive to forge a relationship of trust with every business we work with, ensuring seamless and uninterrupted operations. For us, effective support signifies not just technical expertise but also easy, friendly communication with our customers and those who oversee their day-to-day operations. We remain steadfast by your side, always prepared to respond swiftly without delays.
This ensures that you gain access to the vital information you need or the optimal solution to the problem you're grappling with, precisely when you need it.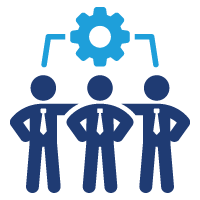 We don't wait around till things break
At Logisek, we move away from the traditional "reactive" approach that tends to fix problems after they arise. We don't wait for the initial failure to kickstart our restoration efforts. The cycle of system breakdowns, followed by our internal attempts at temporary resolution, ultimately leads to calling in a technician who resolves the specific issue, bills us, and then departs. This method is both time-consuming and inadequate to meet the needs of a modern business environment.
Instead, we constantly monitor your systems and should we identify even a hint of a problem, we intervene instantly, preventing serious malfunctions that could affect your business's productivity. With this forward-thinking strategy, we significantly cut down on downtime, data loss, and potential security breaches.
Logisek's managed IT services are geared towards proactive support, resolving issues before they fully materialize, rather than acting in retrospect. Isn't prevention a more preferable approach, rather than incurring costs each time something goes wrong?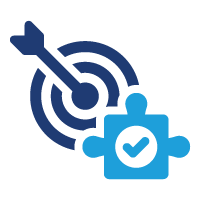 Personalized Contract
We champion bespoke solutions over one-size-fits-all approaches, recognizing that every business is unique, much like our agreements. At the commencement of each new technical support contract, we embark on a thorough inspection and documentation process, scrutinizing the business's technological systems, software, licenses, network equipment, and cloud infrastructure. Should we uncover any discrepancies or oversights, we propose effective solutions and seek opportunities for enhancement in a cost-efficient manner.
Our services and support hours are flexibly tailored to cater to the distinct requirements of each business. We maintain a state of readiness to address urgent situations or provide supplementary support whenever required.
Don't let your IT slow down your team's productivity
Are you questioning whether your current provider or IT department is overly preoccupied with managing technical issues?
Don't squander any more time. Partner with Logisek, a trusted IT management service provider that smoothly aligns with your processes and consistently delivers superior results.
Operating a business without IT management services can lead to serious problems:
Your technology keeps breaking down
Every repair session is an unpredictable expense
You are constantly worried about the next cyberthreat
You have unproductive days while waiting for a technician to arrive
You have to call a dozen of IT vendors for all your hardware and software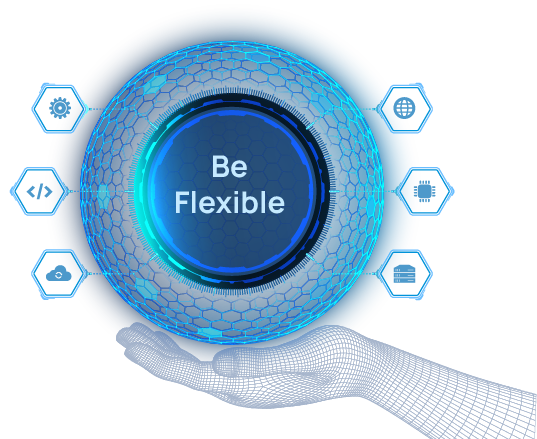 How

do

Logisek's

managed

IT

services

help

you?
Clear and transparent costs
Regardless of when you require our support, it won't impact the cost of the contract. At all times, we are committed to ensuring your business operations run smoothly, free from unwelcome surprises. Opt for a predictable, fixed monthly fee, anticipate your support expenses in advance, and eliminate the prospect of unforeseen costs.
Leverage a team of IT engineers
Throughout our partnership, you gain access to the comprehensive resources of an IT firm, all at a cost typically lower than that of hiring an in-house employee. As your business expands, we continue to be the perfect solution, capable of scaling up in tandem with your growth.
Enhance the productivity of your company
Through our support plans, your business will reap the benefits of speedier and more reliable IT systems, thereby bolstering overall operations and performance with enhanced reliability and efficiency.
Avoid disruption and downtime
Boost your business's uptime and bypass the delay associated with system restoration with Logisek's services and proactive monitoring. We diligently maintain your systems, ensuring you face fewer issues and significantly reduce downtime.
Get fast remote support
Benefit from rapid remote support. Via remote access, we can swiftly rectify most issues, avoiding any disruption in your workspace.
Acquire advanced security measures
We pay utmost attention to the security of your systems, aiming to prevent any attacks from cybercriminals and ensure you are not exposed to security threats.
Be prepared for any situation
We will design and implement a comprehensive backup and recovery plan, ensuring you can continue your operations regardless of any unforeseen events.
Move forward with confidence in the right direction
Our certified consultants are at your disposal to support you in implementing the right strategies that will contribute to the growth of your business.
Dedicate yourself to your work
You have so much to handle, so let us take the burden of IT and its related issues off your shoulders.
We regard it as a standard requirement that you possess a seamless infrastructure operating flawlessly. With the backing of our team, you can concentrate on expanding your business and catering to your customers needs.
Unlimited remote IT support
Don't worry about timeframes. We are always available. Just reach out to us, and we will respond to your requests within minutes. You can request as many support calls as you need, without limitations.
98% Customer Satisfaction
We take immense pride in our remarkable customer satisfaction rating of 98% sustained since 2008. Our friendly and professional support teams are perpetually a phone call away, standing by to assist with any IT-related issue concerning your infrastructure.
Advanced Level Supervision
By entering into a managed IT services contract with Logisek, you unlock access to the expertise and supervision of a seasoned IT director, supported by a proficient team of certified engineers. This is all at a significantly lower cost than establishing an in-house team—even if your company's IT department comprises only a single individual, we provide you with a comprehensive team. This arrangement enables you to concentrate on your business operations, secure in the knowledge that we are personally handling the oversight and support of your systems.
You can try us for free
Should you be considering outsourcing your IT support, switching your existing provider, or bolstering your current team, we are pleased to offer a free day of consultation. Further, we offer a free on-boarding process, and the initial month of the annual contract is entirely on us.
Start

with

our

IT

management

services

in

3

simple

steps
1 > Meet up
Schedule a meeting with Logisek. Tell us about your business so that we can fully understand your priorities and needs.
2 > Team up
After the approval of our proposal, we will proceed immediately with the implementation of your priorities, ensuring a smooth and seamless collaboration.
3 > Scale up
Discover how managed IT services can prepare you for success and continue to grow your business.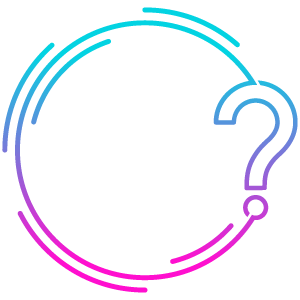 Frequently Asked Questions about IT Managed Services
Managed IT services is a practice that allows a business to delegate the tasks of managing, forecasting, and evolving its information systems to specialized third-party providers.
The service provider, through a series of strategies and actions, is expected to anticipate and improve the user experience and efficiency of the company, while concurrently contributing to cost reduction and strengthening security.
Numerous equipment and software vendors offer their solutions without support and management services. This includes technology platforms like Microsoft Azure, Amazon AWS, Google Cloud, applications such as Microsoft 365, endpoint protection systems, wireless equipment, network switches, servers, firewalls, and more.
Businesses often manage dozens, hundreds, or even thousands of diverse systems. For those lacking the necessary internal expertise or teams to handle the management, organization, implementation, forecasting, monitoring, and design of their IT systems, managed IT services offer a valuable solution.
Effective operation of businesses hinges on strategy and direction, aspects that can easily be overlooked when overwhelmed by daily operational demands.
Without a comprehensive analysis of workflow across departments and understanding of points where system bottlenecks occur, improving the company's efficiency becomes an uphill battle. A specialized IT management services provider, boasting extensive experience across all technological domains, can make significant strides in elevating your business productivity.
In today's digital era, the capability of employees and companies to operate from any location, using any device conducive to their tasks, has been a boon. However, this flexibility also amplifies security risks. A seasoned IT management services provider, proficient across all technology domains, can ensure your security remains uncompromised, even in the face of remote work setups.
Managed IT services grant you the ability to entrust your business's critical infrastructure to a specialized and experienced partner. This partner persistently monitors your IT infrastructure, springing into action whenever there's a need for forecasting, resolution, enhancement, or when suspicious activity arises. By choosing the right partner, the end result will be a flexible yet well-managed solution tailored to your business needs, positioning you well to tackle the demands of modern business.
The IT management services provider should routinely conduct automated vulnerability scans, coupled with additional manual methods, to detect and preempt potential threats or security gaps before they escalate into significant issues.
Logisek's IT management services encompass not just the bare necessities expected of a provider, but also elements you would aspire to offer.
Collaborating with a managed IT services provider offers numerous benefits, including but not limited to:
Cost Efficiency: Managed IT services typically operate on a fixed monthly cost, which helps businesses plan their budget better. It's also often cheaper than maintaining an in-house IT team.
Access to Expertise: Managed IT service providers are experts in their field. They stay up-to-date with the latest technologies, strategies, and industry best practices, which they can apply to your business.
Proactive Maintenance: Managed IT services generally take a proactive approach to maintenance, identifying potential issues and fixing them before they become major problems. This approach can save businesses considerable time and money.
24/7 Support: Managed IT services usually offer round-the-clock support, ensuring your business continues to run smoothly even outside of typical business hours.
Enhanced Security: IT service providers have the expertise and resources to protect your business from cyber threats, implementing robust security measures and regularly updating them to address new threats.
Scalability: Managed IT services can easily scale with your business, offering more resources and support as your needs grow.
Focus on Core Business: By outsourcing IT management, businesses can focus on their core operations and strategic initiatives, leaving the technical details to the experts.
Reliability: With a managed IT service provider, businesses can expect consistent, high-quality service, improving the overall reliability of their IT infrastructure.
Disaster Recovery: Managed IT service providers often offer backup and disaster recovery services, helping your business to quickly recover in the event of data loss or other catastrophic events.
Compliance and Regulation Adherence: IT providers are well-versed in industry regulations and compliance standards. They can help your business adhere to relevant regulations, avoiding potential penalties and legal issues.
The future of outsourcing, also known as externalization, is promising and is expected to continue evolving in the coming decades. This is due to several factors:
Advancing Technology: Technological advancements create new opportunities for outsourcing. Specialized service providers can offer more effective solutions that leverage the latest technologies.
Globalization: Globalization expands the global labor market and allows for outsourcing activities to external providers. This creates competitive options and provides access to more capabilities.
Flexibility and Adaptability: Companies increasingly recognize the importance of flexibility to survive in an unpredictable market. Outsourcing allows them to address changing demands and implement changes more easily.
Focus on Core Business: Outsourcing enables businesses to focus on their core competencies, the activities that bring them the most value, while freeing them from tasks that can be delegated to specialized providers.
Resource Savings: Outsourcing saves resources such as time, money, and personnel, as service providers take on demanding processes and tasks.
Overall, outsourcing provides flexibility, innovation, efficiency, and cost savings, making it a strategic choice that enhances competitiveness and success for businesses.
The outsourcing of IT services is considered more cost-effective for various reasons:
Reduced Internal Personnel Costs: Outsourcing IT to a third-party provider means businesses don't have to hire and maintain an entire internal IT department, saving on recruitment, training, salaries, insurance, and other additional expenses.
Specialized Technical Expertise: External IT providers possess specialized technical knowledge and experience in various areas of technology, enabling them to deliver effective solutions and support.
Flexibility and Scalability: External providers can offer services based on the company's specific needs, allowing for flexibility and scalability of services according to requirements.
Overall Lower Cost: While IT services from external providers come with a cost, the overall expense may be lower compared to maintaining an in-house IT department.
Focus on Core Business: By outsourcing IT services, companies can focus on their core business activities and real needs, leaving the technological functions to the experts.
Overall, outsourcing IT services provides a cost-efficient solution, allowing businesses to benefit from advanced technology and expertise without dealing with the burdens and costs associated with managing an internal IT department.
Indeed, you have the option to take on the management of your IT infrastructure yourself or employing a dedicated internal staff member for this role. However, engaging with an external managed IT services provider accords you the advantage of having an entire team of seasoned professionals at your beck and call. This expert team will take a proactive approach in managing your network, bearing responsibility for intricate systems that are fundamental to your business's seamless operation and targeted growth.
To obtain a quote for managed IT services, you will need to get in touch with Logisek and arrange a free on-site meeting. A Logisek engineer will clarify and document all the necessary details, aiming to provide an effort and cost estimation for the management of either your IT infrastructure only or both the infrastructure and end-user management.
With every managed IT services contract, Logisek offers free IT infrastructure penetration testing services once a year for both your external and internal systems.
For a more information, we encourage you to visit our pricing page.
Partnered

with

the

best

Technology

Vendors
Logisek partners with leading-edge information technology providers to architect robust and contemporary IT infrastructures tailored to our clients' needs.
No

matter

the

complexities

your

IT

department

is

presently

grappling

with,

we

assure

you

that

we

can

efficiently

manage

and

streamline

them

all

within

a

span

of

just

90

days!