INNOVATION MEETS PRODUCTIVITY
Microsoft

Modern

Workplace
Enhance your company's transition to digital technology by creating an advanced and modern work environment
Boost and accelerate your company's digital transition by creating an advanced and modern work environment with Logisek
Fully proficient in all Microsoft cloud application scenarios, Logisek is your premier destination for transforming your traditional workspace into an innovative modern work environment. We transform your workplace into a public, hybrid or private cloud architecture.
The modern workplace signifies mobility; it is the capacity to work and collaborate both effectively and efficiently, from anywhere and at any time.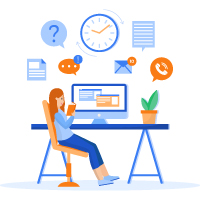 Enhanced employee experience and wellbeing
The way we navigate both the physical and digital realms has transformed, introducing challenges that are now intimately familiar to us all. In these times, it's more crucial than ever to employ the appropriate tools and technologies. This ensures not only the operational requirements of your business are met, but also addresses the needs of its vital core - the people.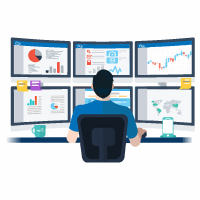 Enterprise-grade security
Microsoft's end-to-end secure workplace capabilities utilize the robust security features found within the Microsoft 365 productivity suite. These include identity and access management, advanced threat protection, and endpoint management. This provides your business and its workforce with a secure environment that can adapt to evolving threats and potential disruptions. With Microsoft 365, the traditional domain controller is superseded by Microsoft Entra ID, a cloud service that offers sophisticated security features like conditional access, single sign-on, advanced auditing and reporting, multi-factor authentication and more. Included in Microsoft 365 is InTune for Business Premium and Enterprise subscriptions, which allow for the management of workstations, policy creation, and control over employee actions on company devices. InTune effectively mitigates data leakage by sequestering data within protected areas. For instance, it can prevent users from copying and pasting data between web applications or downloading files to untrusted devices. Devices can be encrypted and in the event of loss or theft, data and emails can be remotely erased for security.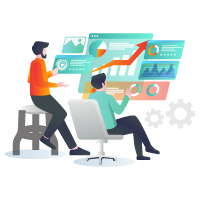 Cost and Scalability - Say goodbye to infrastructure upgrade
Traditional IT systems can be costly and challenging to scale, often requiring continuous investment in hardware and infrastructure every 3-5 years. Migrating to the cloud does involve a one-time investment, but it eliminates the need for regular server infrastructure upgrades. Microsoft Azure encompasses hundreds of data centers globally, offering low latency due to its widespread reach, and enhancing resiliency in the event of location-specific failures. Managed directly by Microsoft, these data centers negate the need for ongoing in-house server maintenance, with all hardware upgrades taken care of. Plus, flexible pricing plans often feature 'pay-as-you-go' models, which enable you to expand capacity as needed and manage usage costs when demand is low. In the cloud, Microsoft 365 allows organizations to activate the services they require on a per-user, per-month basis. This monthly fee encompasses the back-end platform, storage, desktop Microsoft 365 programs, and the Windows OS. As a result, your teams have access to a top-tier cloud infrastructure that's always up to date, without the need to purchase software upgrades ever again.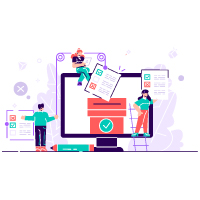 Efficient communication and collaborative efforts
Create a unified experience. Enable your team to innovate, craft, and collaborate by providing them with the necessary tools and technologies. These resources facilitate seamless access to apps, websites, services, information, and documents from any location, at any time.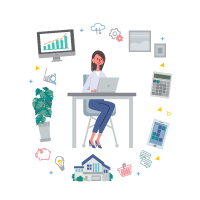 Collaboration - Enhance productivity and facilitate remote work
Collaboration through outdated IT systems can often be challenging and costly, particularly for businesses with geographically dispersed staff. While terminal servers or VPNs can deliver secure remote access to shared data, they fail to provide a collaborative workspace. Employees may face difficulties while working on shared content, as multiple versions of documents can cause confusion and delay. Microsoft 365 offers an extensively scalable collaborative environment. Through the use of SharePoint, Planner, and Teams, employees can work on documents concurrently and provide real-time feedback on projects. OneDrive enables staff to share documents securely, even with external parties. Your teams can access all these applications either through a web browser or directly from their desktop Microsoft 365 applications.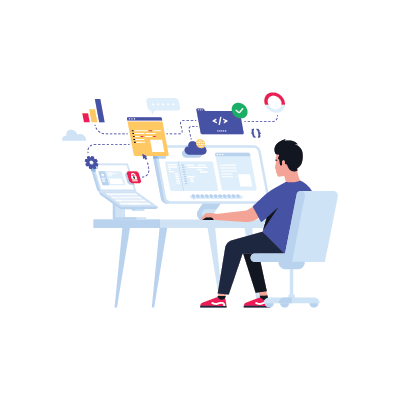 Seamless management of information and data
Address the challenges associated with distributed teams, hybrid workforces, multiple devices, and complex security issues in an ever-changing landscape. Reimage business processes with a simplified, intelligent approach to workplace management, by utilizing the potential of cloud technology.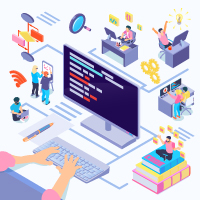 Communication - Enhancing synergy for effective teamwork
Traditional IT systems typically include an email server paired with a separate phone system. Microsoft 365 streamlines this by replacing the siloed approach with unified communication tools like Microsoft Teams. Microsoft Teams facilitates staff communication via instant messaging, video calls, voice calls, and virtual meetings. Employees can share documents, present their screens to meeting participants, customize their backgrounds, schedule sessions, and record meetings. Presence is integrated into Microsoft 365 applications, allowing staff to view the availability status of their colleagues. These applications automatically identify whether a person is in a meeting, presenting, available, or away from their desk. Instead of awaiting an email or call response, staff can see if a colleague is online and send a quick message.

Your technology for Hybrid Working: Microsoft 365
Microsoft 365 serves as the contemporary toolkit for unified communications, collaboration, security, and productivity. Its smartly interlinked ecosystem delivers an intuitive experience for your end-users while simultaneously guaranteeing scalability and resilience for your business.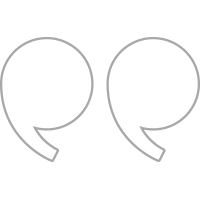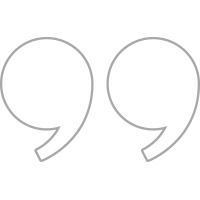 Is Microsoft 365 the Right Fit for Your Modern Workplace?
Numerous organizations can benefit from the modern workplace through Microsoft 365, experiencing enhanced productivity and security while simultaneously reducing IT costs.
If your staff needs to work more collaboratively, you can introduce the Microsoft 365 suite as required.
If your IT infrastructure is up for renewal, it presents an ideal opportunity to consider adopting Microsoft 365 instead of investing in new hardware.
If you're seeking a cloud-based alternative to managing on-premises hardware, Microsoft Azure presents virtually endless possibilities.
If you're seeking improved methods for managing document accessibility and secure file storage, SharePoint can greatly enhance collaboration and innovation.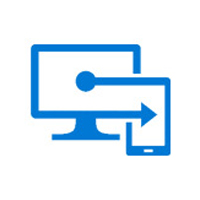 Microsoft Intune
Microsoft Intune empowers you to customize your mobile application management (MAM) and mobile device management (MDM) to meet your organization's needs. Safeguard your sensitive data and take control of who uses your organization's devices, what they're used for, and how they're used.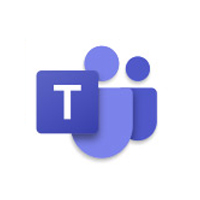 Microsoft Teams
Microsoft Teams acts as the productivity hub that keeps your business and its employees connected. Whether it's chatting, collaborating in real-time, or transitioning from group chat to video conference at the touch of a button, it streamlines your processes. By bringing your people, conversations, and content together into a single, intelligent hub, it supports effective hybrid working.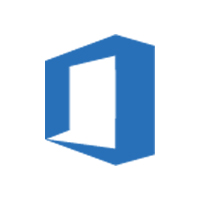 Enterprise Mobility + Security
Utilize Microsoft 365 technologies along with their associated security features, ranging from identity to threat protection, to establish a secure modern workplace. This ensures your organization's data remains protected across various devices, applications, and locations while maintaining productivity among your workforce.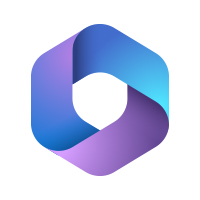 Microsoft 365 Productivity Tools
Microsoft 365, also known as Office 365, integrates best-in-class Office applications with industry-leading applications like Microsoft Teams, SharePoint Online, and Exchange Online to facilitate enhanced collaboration in the workplace. This unified productivity suite is designed to streamline work processes and revolutionize the way you manage your business.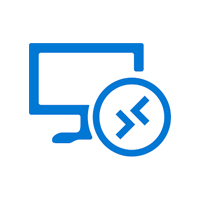 Microsoft Azure Virutal Desktop
Microsoft Azure Virtual Desktop offers a comprehensive and secure end-to-end device management service and security monitoring without sacrificing the user experience. It allows you to liberate your IT resources while maintaining productivity with modern, secure devices.
Providing IT infrastructure transformation
Let Logisek guide your
#DigitalRevolution
Whether you're seeking assistance to transition your legacy systems to the Cloud, migrate your on-premises systems to Microsoft 365, or upgrade your IT infrastructure, Logisek stands ready to help.

To discuss your requirements with a support consultant, please provide us with some basic information and we'll promptly get back to you. We're committed to helping you realize your IT goals.