DESIGN AND IMPLEMENTATION OF MODERN INFRASTRUCTURES
IT

Projects

And

Consultancy
Logisek specializes in executing IT projects for businesses ranging from small-scale to large enterprises. We offer tailored IT solutions and services designed to amplify efficiency, augment productivity, and bolster your profitability.
Professional consulting services by

Logisek
Whether your business requires a cloud-migration project, a security system setup, or simply an office relocation, Logisek's certified engineers, proficient in various IT industry areas, can help execute these tasks to the highest standards.
Making any technology or IT services investment necessitates impartial expertise to guarantee maximum value realization from that investment. However, figuring out where to start when initiating an IT project can often be an intimidating undertaking. Even with optimal IT support, systems, and security measures in place, managing a diverse range of technologies can be daunting for small to medium businesses due to their complex nature.
Offering a comprehensive suite of IT services, the Logisek team can assist you with IT strategy development or specialized IT consultancy on a project-by-project basis. This ensures your business has the most effective and tailored technology solutions in place.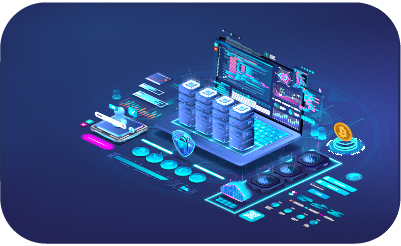 It can be difficult to keep up with the constant changes in technology. You might have the budget but lack the time or expertise to understand what's necessary to maintain your IT infrastructure efficiency or identify new technology that can address your business needs. Our engineers can translate complex concepts into easy-to-understand dialogue, allowing you to concentrate on your primary business operations.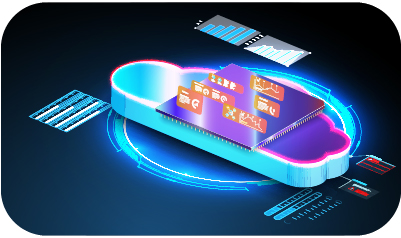 We provide support for platforms like Microsoft Azure, Amazon AWS, and Google Cloud, as well as our private cloud. Whether you're migrating to the cloud, implementing a backup solution, or upgrading to Microsoft365 or Google Workspace, we're committed to facilitating a seamless transition for your business.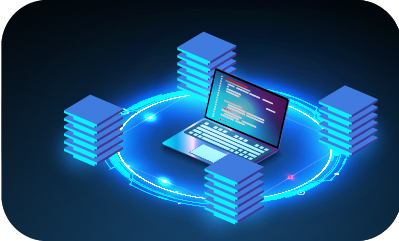 Leveraging nearly two decades of experience, Logisek's certified engineers, skilled across all aspects of the IT industry, aid organizations in maintaining their network infrastructure. Our primary objective is to optimize your network, transforming it into a swift, reliable, and scalable platform for your applications. This enables you to direct your full attention towards your business's core operations.
1. Select A Project
Decisions regarding IT projects, and the methods employed to make them, undeniably influence our infrastructure.
2. Project Analysis
We will work together on the project plan, and we will collect additional information which may be necessary for further analysis.
3. Deliver Result
By establishing a standard methodology throughout the whole process Logisek provides consistent and reliable results.
The benefits of expert IT consultancy and project design
Many business owners find themselves unable to dedicate ample time to IT project management due to its technically demanding nature. Successful management requires identifying all project deliverables to control costs and guarantee timely delivery.
To help you manage your projects more effectively, we work closely with your existing IT experts
Having Logisek manage your projects, or provide the advice you need, takes the worry and stress out of your hands
With experienced consultants managing your projects, you receive expert-led approaches at every opportunity
Have the reassurance of meeting project deadlines and coming in or under budget
Ensure that your project aligns seamlessly with your specific business needs and requirements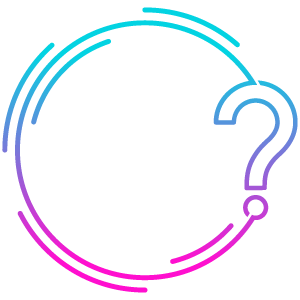 Frequently Asked Questions about IT Projects And Consultancy Services
Indeed, the need for consultancy services often varies based on the business's unique circumstances.
Generally, we've observed that most businesses seeking our services fall into one of two categories. Some have grown to a point where their IT setup is becoming a roadblock rather than a catalyst for their progress. In other instances, changes in legislation necessitate an IT solution to maintain compliance.
Ultimately, we find that businesses seek IT consultants to bridge an internal knowledge gap, ensuring they continue to operate efficiently and effectively in the evolving technological landscape.
IT consultancy is about empowering businesses to leverage their IT resources to fulfill their objectives.
At Logisek, we prioritize understanding you and your business. We invest time to comprehend your unique needs and desired outcomes. Building on this foundation, we collaborate with you to enhance your IT capabilities, ensuring it not only delivers effective results in the present but is also geared for future demands.
We aim to make your IT a reliable and robust tool for driving your business towards its goals.
A significant advantage of engaging with IT consultants lies in their future-oriented approach. We stay abreast of the latest technological advancements and trends, enabling us to integrate technology with strategy effectively. Whether you're planning the launch of a new product, expanding to a new office location, or undertaking any other initiative that necessitates innovative IT tools, we can devise a bespoke solution tailored precisely to your needs and timelines.
IT projects and consultancy services, and managed IT services are closely interrelated, yet bear subtle distinctions. Logisek's IT projects and consultancy services involve assessing your business needs and objectives, making customized recommendations to modify your IT environment to address immediate concerns and future aspirations. While both are geared towards achieving particular IT goals, managed services are offered continuously to ensure that the stipulated IT systems are routinely maintained and updated to function optimally.
Logisek not only provides IT projects and consultancy services through our seasoned engineers, but also offers fully outsourced or co-managed services, ranging from end-user services and managed IT to cloud environments, cybersecurity, and beyond. This makes Logisek your comprehensive solution for end-to-end IT services, encompassing expert technology guidance, reliable implementation and maintenance, and committed customer service.
Outsourcing your IT strategy naturally leads to considerations of cost. Numerous companies discover that employing external IT consultants aligns more favorably with their budgets compared to maintaining in-house IT teams.
The process of hiring, training, and paying for cutting-edge IT talent can be time-consuming and expensive. By outsourcing, you can enjoy improved daily operational costs, enabling you to concentrate on the core of your business instead of diverting resources to managing IT infrastructure.
This approach provides access to the latest expertise and technology while eliminating the overhead of maintaining an in-house IT team.
Start your upcoming IT projects with Logisek
Whether you require assistance with your on-premises, cloud systems, or any upgrade process, Logisek is prepared to help.

To discuss your needs with a support consultant, please provide us with some basic information and we will promptly get back to you. We are dedicated to helping you achieve your IT objectives.