BLEND YOUR IN-HOUSE KNOWLEDGE WITH OUR IT EXPERTISE
Looking To Boost Your In-House IT Team With Additional Services?
Co-managed IT services of Logisek designed to empower your existing IT team
With the evolution of technology and the increase in cyber threats, information management is no longer the responsibility of just one individual, but requires a comprehensive and broad strategy. We offer services that help fill in the gaps, bolstering your IT team with specialized knowledge and support.
At Logisek, we understand the daily challenges faced by your company's internal IT department, which is tasked with responding to an increasing number of requests and urgent issues requiring immediate intervention. Often, the available hours of the day are not sufficient to solve all of these problems. Our experienced and certified team can shoulder this burden of demands, reducing the pressure on your internal IT department.
There are many factors that make expanding your company's internal IT department difficult, with budget being the first and most significant hurdle. Finding, equipping, and pricing the right IT personnel are complex processes. Additional expenses, such as employee benefits, sick days, vacations, as well as the difficulty in finding specialized personnel, make this process even harder.
If your IT team is occupied with solving day-to-day issues, when will they have time for upgrades, projects, security updates, planning, and backup testing? This is a challenge that can be addressed through Logisek's co-managed services. No IT team, little team, or big team? We've got your back
Imagine the convenience and flexibility that comes with having a dedicated IT team working for your business at a minimized and predictable cost. That's exactly what Logisek offers.
We provide you with immediate access to technology solutions that can increase your revenue, reduce your operating costs, improve productivity, and enhance customer experience and competitiveness of your business.
Whether you need to outsource the full management of your IT functions to Logisek, or you need specialized knowledge and tools to support your existing IT team, we are here to help.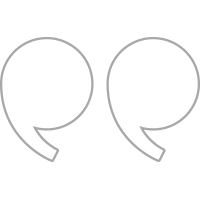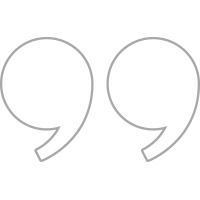 How do Logisek's critical infrastructure management services can help you?
Logisek, as one of the leading companies in Greece that provides critical infrastructure management services, offers a wide array of solutions across various sectors. We provide specialized services in areas such as network architecture, comprehensive IT management service, cybersecurity, cloud solutions, business continuity assurance, disaster data recovery, Microsoft solutions, and much more.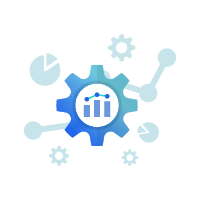 Productivity & Efficiency
Consider the potential of your business if technical issues were addressed swiftly and efficiently. Our co-managed IT solution provides the necessary support your team needs to resume work promptly. Clients frequently report a sustained boost in employee productivity when they take advantage of our expert staff's knowledge and skills.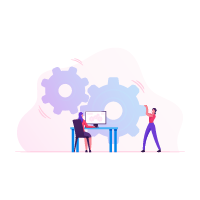 Technical Expertise
Logisek's multifaceted team boasts nearly two decades of collective experience, ready to tackle any technical challenges your IT department might encounter. While your in-house IT team is proficient at managing daily tasks, Logisek offers supplemental services in areas requiring specialized technical know-how and experience.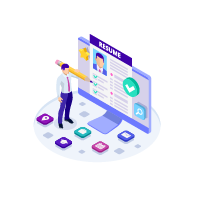 Staffing Resources
Managing IT personnel is often a challenge for business owners. It can be complex to guarantee real-time resources for handling support-related issues. The importance of having a full team to support and manage your business's IT network becomes glaringly clear when your IT staff takes PTO or is absent due to personal reasons. A significant advantage of Logisek's Co-Managed IT Services is the added "hands-on-deck" when needed. Allow Logisek's skilled team to augment your existing IT staff.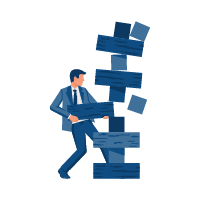 Scalability
If your business operates similarly to Logisek, we understand that you have distinct goals and requirements. Our Co-Managed IT Services are designed to enable your technical resources to not only meet but exceed your organization's demands. We provide tailored resources based on your unique needs and are committed to supporting you in a long-term engagement. Our goal is to enhance your IT capacity and capabilities while aligning with your specific objectives.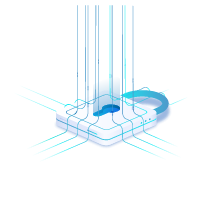 Security & Backup
As cybersecurity threats become increasingly sophisticated, safeguarding your digital environment becomes a more complex task. Logisek collaborates with your internal IT team to reduce network vulnerabilities, proactively monitor your IT infrastructure, and ensure your backup & disaster recovery solutions align with your business needs. Furthermore, we'll aid in implementing a comprehensive business continuity plan, as well as simulate possible scenarios to ensure preparedness. Our objective is to equip your business with robust and resilient defenses against ever-evolving cyber threats.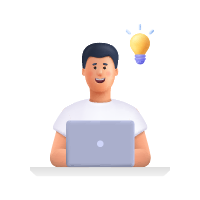 Projects Management
When faced with the task of evaluating and implementing rapidly-evolving modern technology solutions, our clients turn to Logisek's co-managed IT services for assistance with executing intricate and specialized IT projects. Whether you're considering IT upgrades - ranging from a microsoft 365 implementation, an on-premises server upgrade, to a total network redesign - we're here to bolster your internal IT team. Boasting a wide array of expertise and industry-recognized certifications, we're equipped to handle any specialized IT project, ensuring your technology infrastructure is on the cutting-edge.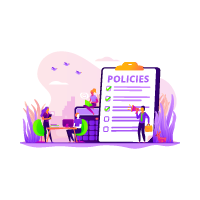 Compliance & Security
Businesses operating in specialized sectors frequently face the necessity to adhere to regulatory compliance standards. These regulations are often dynamic and require the knowledge, expertise, and resources of dedicated professionals to ensure accurate implementation. At Logisek, we are equipped to offer guidance and undertake necessary actions on these specialized regulations, ensuring your company remains fully compliant amidst an ever-changing regulatory landscape.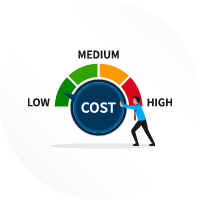 Cost Effective
One of the most significant advantages of leveraging Logisek's co-managed IT services lies in the cost-efficiency it offers. The Logisek team boasts over two decades of cumulative experience, maintaining expert-level certifications from industry leaders in the IT field. The collective expertise that our team possesses would be challenging to match by a single IT professional or even an entire in-house IT team. Moreover, we provide tailor-made pricing plans based on your business requirements, ensuring they fit within your budget. This way, you can have peace of mind knowing that your IT support is comprehensively handled without straining your financial resources.
Working with us is simple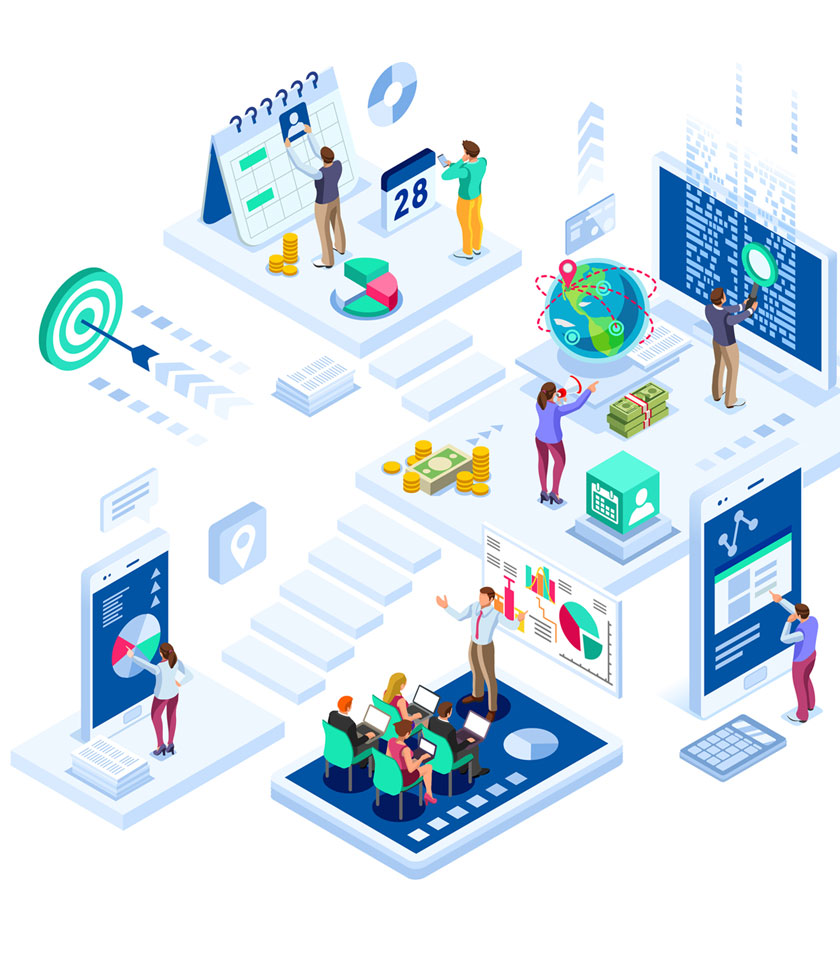 Schedule a meeting with us to let us understand more about your business requirements. We'll conduct a comprehensive discussion regarding your current capabilities and identify any existing gaps. This will help us to determine the most effective way to support you and your IT team. Let's collaborate to streamline your IT processes and drive your business towards its full potential.
In a collaborative approach with your team, we craft a co-managed solution, delineating clear roles and responsibilities. We believe in the strength of partnership and will work hand-in-hand with you to establish a strategy that suits your unique business needs.
3. Implement co-managed IT
We roll out the devised solution and initiate our collaborative efforts with you and your team. Our commitment is to ensure a seamless integration, promoting efficiency and bolstering your existing IT capacities.
We diligently oversee your systems, continually seeking methods to keep both your IT infrastructure and business operations running at peak performance. This proactive approach allows us to anticipate potential issues and address them before they can impact your business.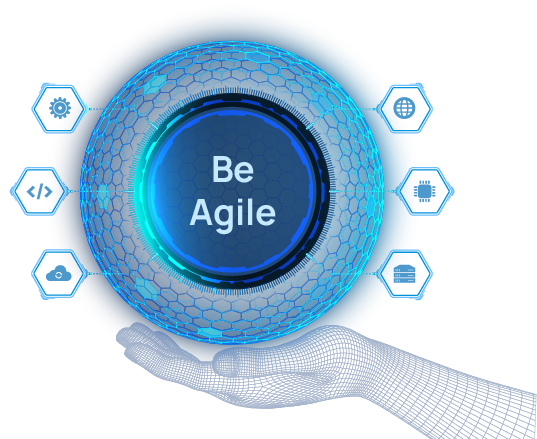 We establish a genuine partnership between your in-house IT team and our company. With co-managed IT services and support from Logisek, we create a synergistic blend of top-tier expertise, all aimed at helping you succeed through enhanced IT capabilities. We assist in keeping you and your IT staff concentrated on areas where you shine, maximizing the potential of your unique strengths.
Co-Managed IT is too expensive
The expense of external assistance is lower than recruiting an in-house employee. By leveraging the co-managed IT services from Logisek, you are taking advantage of collective knowledge not from one IT professional, but a team of experts, thereby reducing costs. This approach gives you broader access to specialized knowledge without the overhead associated with expanding your in-house staff.
The business will lose control of their IT
Collaborating with us allows you to maintain full control over your networks. In fact, one of the key advantages of our co-managed IT services is the enhancement of management's visibility into your technology and systems. We establish mechanisms that provide a clearer, more comprehensive view of your IT infrastructure, enabling your team to make more informed decisions and better understand the status of your technological assets.
MSP's don't understand our business
We make it a priority to comprehend each client's business and its operations thoroughly. This understanding enables us to tailor our recommendations precisely to their unique business requirements. Furthermore, our extensive experience spans across numerous industries, which has enriched our familiarity with various systems, applications, and diverse business needs. By leveraging this experience, we can adeptly navigate a wide array of technical environments, thus ensuring we deliver the most effective solutions tailored to your specific situation.
The internal IT employees will lose their job
Our principal objective is to complement, not to replace. We recognize that in most co-managed IT service agreements, the presence of an internal IT team is critical for a successful collaboration. We contribute our technology expertise, but also highly value and rely on the insights provided by your internal team. We view our role as a supportive extension to your existing IT department, enhancing its capabilities rather than replacing its function. We believe in creating a symbiotic relationship, where our combined knowledge can drive optimal results for your business.
You can't have both, in-house IT and outsourced IT services
This is indeed a prevalent scenario. Companies of all sizes can greatly benefit from our co-managed IT services, and our experience shows that this approach works extremely effectively. Collaborating with Logisek's co-managed IT services allows your internal IT team to focus on areas where their expertise shines, while we concentrate on areas requiring additional assistance (effectively bridging the gap). This model promotes efficiency, productivity, and ensures a well-rounded IT support structure for your business.
Co-Managed IT serives is only for large Enteprises
The perception that only large enterprises can benefit from co-managed IT services is a misconception. In fact, we have clients with as few as 30 employees who are reaping the advantages of co-managed IT services alongside their in-house IT personnel. The applicability and benefits of co-managed IT services really hinge on the specific structure and needs of your business. Small businesses can enjoy significant improvements in efficiency, security, and productivity by integrating co-managed IT services into their operations.