Perform real-time scanning on your system entry points
Vulnerability

Management

&

Assessment

Services
Vulnerability assessment services, also known as VA services, are used to identify known security issues that can theoretically be exploited to impact the confidentiality, integrity and/or availability of your corporate data or services
Security vulnerabilities uncovered per month
Global cyber attacks per year
Europe cyber attacks per year
Global average total cost of a data breach per year
Quickly identify and fix known security weaknesses and get actionable remediation advice with management and assessment services of Logisek
The vulnerability assessment (VA), continuous vulnerability assessment (CVA) services or vulnerability management as a service (VMaaS) we provide employ sophisticated techniques to identify and evaluate any existing vulnerabilities in your systems.
These potential weaknesses, in theory, may be leveraged by malicious actors seeking to breach the confidentiality, integrity, and/or availability of your organization's data and resources.
Our approach entails an extensive analysis of systems, scrutinization of applications, and a thorough inspection of network infrastructures to pinpoint possible entry points for intrusion. By harnessing this information, we construct an exhaustive outline of your company's potential attack surface. Our expert advice on how to address these vulnerabilities not only rectifies them but also significantly boosts your organization's overall security posture.
Identify, assess, and address the gaps in your security
Logisek offers you the opportunity to have complete visibility of the threats lurking within your business's technological environment, enhancing awareness and responsiveness within your team to the most critical points of vulnerability that pose the highest risk of exploitation.

Through a customized and targeted approach, we ensure that your team receives the necessary information to effectively address the identified issues.

Furthermore, if required and within the scope of our services, we provide active support during the remediation and mitigation process of vulnerabilities, thereby assisting your business in strengthening its security measures and reducing risks.
Continuously scan systems and applications for all- evolving vulnerabilities published every day.
Prioritize high-risk vulnerabilities for remediation based on threat intelligence.
Resolve vulnerabilities and misconfigurations to ensure that all systems are updated.
Consistent reporting for compliance and security risk management
The

Vulnerability

Management

Process
During the implementation of a vulnerability management project, there are several stages that need to be followed. While there may be distinct approaches to identifying and labeling these stages, the fundamental structure of the process remains consistent, despite differences in terminology.
Pre-work

for

a

Vulnerability

Management

Program
Step 1
Determine scope of the program
Step 2
Define roles and responsibilities
Step 3
Select vulnerability assessment and management tools
Step 4
Create and refine policy and SLAs
Step 5
Identify asset context sources
Proactive vulnerability management is a key component of your business's security strategy for its information systems
Zero Complexity
Logisek's team configures and manages advanced vulnerability scanning tools, tailoring them to meet the specific needs of your business.
Cost benefits
There's no need for you to procure and install your own scanning system or worry about hardware or software upgrades, Logisek provides and installs the necessary tools for you.
Vulnerability Management
In case the management of vulnerabilities is necessary, Logisek provides a platform for vulnerability management.
Compliance
The vulnerability scanning management service fully complies with the specifications and requirements of ISO 27001 and PCI DSS.
Recurrent VA Scans
Discover new vulnerabilities as they arise with year-round 24/7 scanning capabilities. Why wait for annual reports, when you can continuously scan your systems and applications and identify new security gaps and risks.
Reporting
Logisek's vulnerability management system provides your business - in real time - with detailed information about the vulnerable points that have been discovered in the information environment.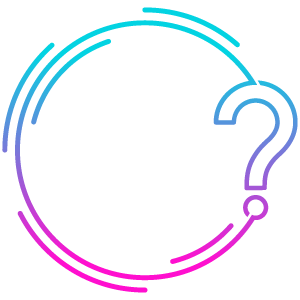 Frequently asked questions about vulnerability assessments
Vulnerability assessment services (often abbreviated as VA services) are a suite of services designed to identify, classify, prioritize, and report vulnerabilities in a system, application, network, or other assets. They help organizations identify security weaknesses that might be exploited by threat actors, with the end goal of proactively improving an organization's security posture.
In some cases, VA services can offer continuous or periodic vulnerability scanning to ensure that previously identified vulnerabilities have been addressed and to discover new ones that might emerge.
At last, vulnerability assessment is often paired with penetration testing. While the former identifies vulnerabilities, the latter simulates real-world attacks to exploit those vulnerabilities and test the effectiveness of security measures. Together, they provide a comprehensive view of an organization's security health.
In a brief analysis, vulnerability is the weakness, the threat is the means that can cause damage, and the risk is the likelihood and magnitude of the damage that can be inflicted.
The terms "vulnerability," "risk," and "threat" refer to different aspects of information security. Although they are interconnected, they have distinct definitions:
Vulnerability: This refers to a weakness or gap in a system, application, or network that can be exploited by a threat. Vulnerabilities can arise from programming errors, operating systems, network equipment, etc.
Risk: This pertains to the likelihood of damage or loss occurring from a specific threat exploiting a specific vulnerability. Risk is often calculated based on the frequency of the threat occurrence, the severity of the vulnerability, and the impact a potential breach would have.
Threat: This refers to something or someone that has the potential to cause harm to a system, network, or organization. Threats can come from various sources, including hackers, natural disasters, mistake-prone users, or internal malicious actors.
Vulnerability management is an ongoing process, while on the other hand, vulnerability assessment usually constitutes a one-time analysis of the systems and networks that make up your information infrastructure. However, some companies may conduct regular vulnerability assessments without delving into their comprehensive management, receiving weekly or monthly reports from automated vulnerability scanning tools.
Moreover, as penetration tests involve the detailed analysis and identification of the weak points of defense mechanisms, systems, networks, and applications in your information infrastructure, these tests are less frequent due to their complexity and requirements.
However, considering that new vulnerabilities appear almost daily, systematic vulnerability scanning (VA) plays a crucial role in maintaining the security of your systems against the most recent threats.
Vulnerability scanning is an automated process aimed at identifying known weaknesses that could theoretically be exploited by malicious users to affect the confidentiality, integrity, or availability of your business's data and services.
On the other hand, a penetration test involves the active exploitation of vulnerabilities by a security consultant, who uses a combination of procedures, standards, experience, skills, and creativity to search for and exploit weaknesses or misconfigurations with the aim of exploiting the systems in any way possible.
Often, a penetration test as a basic step begins with the phase of vulnerability scanning.
Given that penetration tests aim to thoroughly analyze and actively exploit weaknesses in your information infrastructure's protection mechanisms, systems, applications, and networks, they are conducted less frequently. However, as new vulnerabilities emerge daily, regular vulnerability scanning (VA) is vital to ensure that your systems and data remain protected against the latest threats.
The frequency of vulnerability scans can vary greatly and depends on several factors, including the nature of your information systems, the industry your business is in, the security requirements that have been set, and the rate at which changes occur in your operational environment.
As a broad guideline, vulnerability scans are often scheduled at regular intervals, such as weekly, bi-weekly, or monthly, to ensure new vulnerabilities are detected and existing ones are addressed in a timely manner. However, this frequency is not one-size-fits-all and can be adjusted based on your business's unique needs and security objectives.
In determining the appropriate frequency for vulnerability scanning, it's advisable to consult your security team and consider expert recommendations. They can help create a vulnerability scanning schedule that is tailored to the specific requirements and risk profile of your business.
In recent times, due to the rapidly evolving threat landscape, businesses are increasingly leaning towards conducting vulnerability scans on a weekly basis to maintain a robust security posture.
The Common Vulnerability Scoring System (CVSS) is a free, open industrial standard used by Logisek and many other cybersecurity organizations for assessing and communicating the severity and characteristics of vulnerabilities. The CVSS rating ranges from 0.0 to 10.0, and the National Vulnerability Database (NVD) determines the method of measuring the risk rating based on the severity of vulnerabilities. The CVSS v3.1 ratings and their corresponding risk ratings are as follows:
| CVSS Score | Severity Rating |
| --- | --- |
| 0.0 | None |
| 0.1-3.9 | Low |
| 4.0-6.9 | Medium |
| 7.0-8.9 | High |
| 9.0-10.0 | Critical |
The evaluation and determination of CVSS ratings are based on various characteristics of vulnerabilities, such as impact, exploitability, affected components, and authentication.
The National Vulnerability Database (NVD) provides an updated repository of all known vulnerabilities (CVEs), offering corresponding ratings and other relevant information. The CVE list originates from the MITRE Corporation, a nonprofit organization that initiated the creation of the CVE database in 1999. MITRE provides essential information for each vulnerability and ensures automatic synchronization of its database with the National Vulnerability Database (NVD).
To receive an estimate for our Vulnerability Assessment (VA), Continuous Vulnerability Assessment (CVA), and/or Vulnerability Management as a Service (VMaaS), you will need to fill out a questionnaire detailing your requirements. Logisek's specialists are on hand to assist you throughout this process, guaranteeing all your needs are addressed.
At Logisek, we believe in empowering your team with flexibility and control over cybersecurity services. That's why we've introduced our innovative Charge Credit System.
Why Choose the Charge Credit System?
Empowerment and Control: Equip your team with the freedom to decide the 'when' and 'how' of scheduling penetration tests, ensuring security aligns with your project timelines.
Simplified Budgeting: No more complicated quotes or financial surprises. Purchase credits in advance, and utilize them as needed, making budgeting straightforward and predictable.
Tailored Security: Your team knows best. Choose the cybersecurity services that are right for you, when you need them. Our credit system is designed to be both flexible and accommodating to your specific requirements.
Invest in a system that prioritizes your needs. With our Charge Credit System, take charge of your cybersecurity journey.
For a more detailed understanding of our credit model and other related information, please feel free to reach out to us.
An Non-Disclosure Agreement (NDA) is established between all involved parties to safeguard the confidentiality of all shared information. We adhere to stringent data usage policies, ensuring that your information is only utilized for generating a comprehensive technical report derived from the findings of the test.
Any customer data that is processed during the penetration testing phase is securely stored in an encrypted location within a protected environment. After the conclusion of the project, this information is thoroughly deleted to maintain the highest level of data security and confidentiality.
At Logisek, our commitment is to empower businesses to effectively tackle the evolving threats from cybercriminals. We do this by carrying out thorough, real-world attack simulations through our suite of products, services, and training programs.
Our depth of experience gives us a unique insight into the strategies and mindset of cybercriminals. This enables us to equip our clients with the most effective defense against the array of cyber threats they encounter on a daily basis.
Upon finalization of the testing process, our team of experts conducts an exhaustive evaluation of each identified vulnerability. This guarantees that you receive a complete understanding of the necessary steps to effectively address and rectify any uncovered vulnerabilities.
Logisek specializes in identifying security vulnerabilities across networks, systems, and various layers that could potentially enable privilege escalation, data manipulation, or unauthorized access to restricted information or functionalities.
Our approach involves meticulous inspections and verification of all exploitable vulnerabilities through hands-on analysis.
Throughout the penetration testing process, Logisek offers guidance for rectifying weaknesses and strengthens the security strategy specific to your organization's information infrastructure. Our mission is to enhance your cybersecurity posture and ensure your organization is robustly defended against potential threats.